THE INFORMER AR7 PRICE £96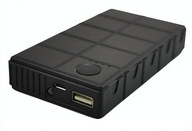 Comprises of a high sensitivity covert digital audio surveillance recorder disguised as a mobile phone power bank with torch,gives up to 7 DAYS constant recording or up to 2 months voice activated recording.
Built in lithium rechargeable battery and 8GB of memory enables the recorder to operate in constant 24hr record mode for up to 168 hours or for up to 1 month in voice activated mode (at 6 hours use per day) with no visible recording indicator lights or wires. Built in advanced software controlled hi gain surveillance microphone enables voice conversations to be recorded at a distance of up to 10 meters. All recordings incorporate a time and date stamp and can be up loaded to a PC or a lap top for storage and play back via the supplied USB lead.The recorder can be charged up from any 5v USB mains or 12 volt power supply.


SMALL SIZE ONLY 110 X 60 X 14 mm
APPLICATIONS
IDEAL RECORDING DEVICE TO COMBAT ;
Bullying, Threatening or Antisocial behaviour, Abuse, easy to conceal in every day objects,
toys, clothing, hand bags, vehicles etc.

**************************************************
THE INFORMER VTL4 price £69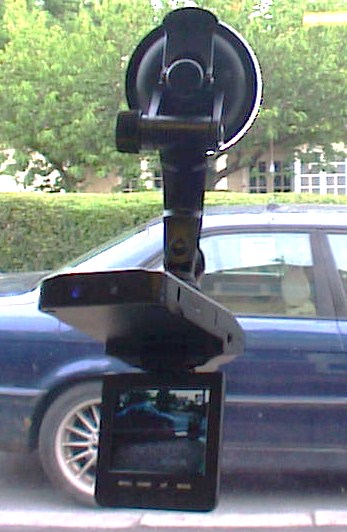 Comprises
of a low light colour mini CCTV surveillance camera with a 2 inch colour monitor, microphone, and 24hr a day constant recording, video recorder all in one small self contained unit. With an easy fit universal mounting bracket.
OPERATION

The Informer TL operates from a built in rechargeable battery for up to 1 hour or external 5v / 12v battery or mains 240v adaptor for constant operation. The Informer TL records audio and video from the camera and microphone together with time and date on to an SD memory card which can be played back and saved on any PC or laptop. The camera will record constantly 24 hours all day every day or only when motion is detected,, or only when triggered by an alarm system or motion sensor. A 32gb card can store up to 4 days of recording depending on resolution and frame rate. When the memory card is full the recorder will start to overwrite providing a constant
recording loop of up to 4 days. Infrared LEDs enable night vision up to 3 meters in total darkness .



SPECIFICATION

POWER: 12v 125mA in record mode from supplied mains adaptor or any 12v battery via cigar socket adaptor or a vehicles cigar power socket.
CAMERA: CMOS megapixel 0.1 lux low light (operates under street lighting) image sensor with selectable infrared for night vision.
LENS:Wide angle 120 degree with selectable digital zoom up to 8 times.
MICROPHONE:Internal high gain,records voices and sounds up to a distance of 15 meters in any direction. Can be turned off if required.
RECORDER: Records constantly and stores up to 120 hrs on 32Gb SD card before overwrite, or only records when video motion is detected, or only records when a panic button or alarm system is activated, see OUTDOOR ALARM.
PLAYBACK:SD card can be played back on camera monitor, any large screen TV or any PC or laptop.
PLAYBACK SPEED:Forward or reverse playback 2x, 4x, or 8x selectable.
A/V OUTPUT:An A/V out put lead is supplied to enable picture or playback to be monitored on any TV or monitor at any distance from the recorder, eg the camera can be installed in a window and the picture can be monitored on a living room or bedroom TV.
USB OUTPUT:For covert or external remote installation a USB lead (up to 20meters long) can be connected between the camera and a PC to down load any recordings remotely with out having to access the camera to remove the SD card.
USB & A/V OUTPUTS CAN BE USED AT SAME TIME FOR REMOTE MONITORING AND PLAYBACK.

Record resolution and frame rate can be selected as shown below. SD cards NOT supplied.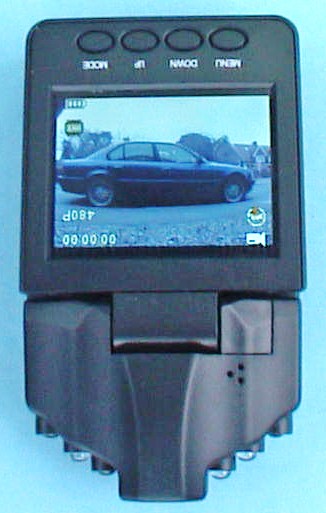 RESOLUTION FRAME RATE STORE TIME before overwrite starts. APPROX USING 32GB SD CARD.
QVGA 320X240 5 fps 96 -120 hrs see below
10 fps 48 hrs
30 fps 12 hrs

VGA 640X480 5 fps 48 hrs
10 fps 24 hrs (normal setting for every day use)
30 fps 8 hrs

HD 1280X800 5 fps 12hrs
10 fps 6 hrs
30 fps 2 hrs


SIZE: 110x60x35mm.

NOTE: Max recording storage time depends on the lighting conditions and the amount of activity in the area under observation, eg if the area is dark at night and light during the day up to 120 hours can be stored, but if area is constantly light, up to 96 hours can be stored before overwrite starts.

LOW LIGHT RECORDING.
For best results in low light applications set frame rate to 5 or 10 fps to suit.

AUDIO ONLY SURVEILLANCE RECORDING.
If the informers lens is covered over with black tape it can the act as a long time audio recorder to record conversation's and phone calls etc within a room or vehicle.Up to 9 days of constant audio recording can be obtained before over write when set to QVGA @ 5fps.

ADVANCED VIDEO MOTION DETECTION SOFTWARE UPGRADE IS NOW AVAILABLE VIA EMAIL ON REQUEST FOC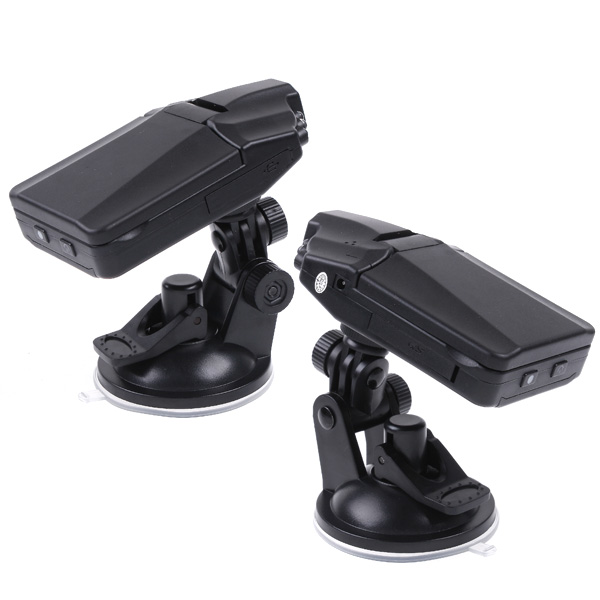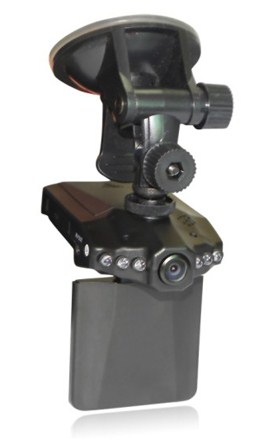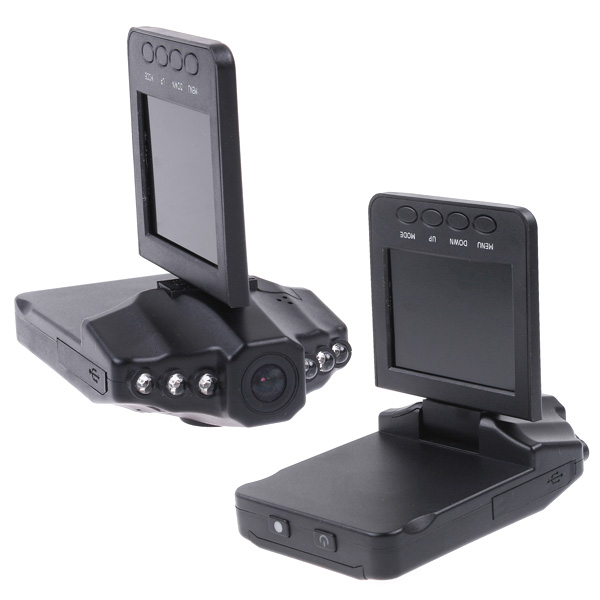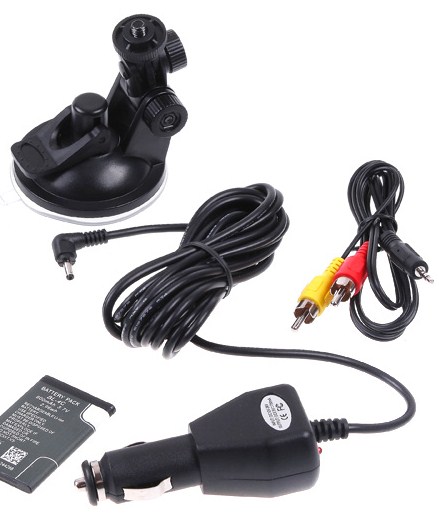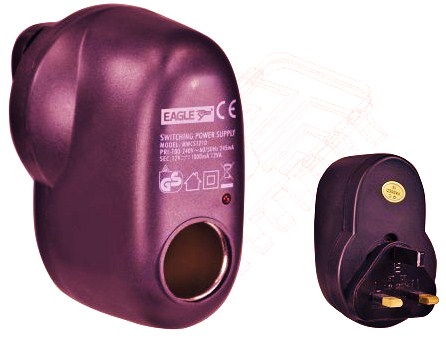 INFORMER CAMERA WITH AND WITH OUT MOUNTING BRACKET SUPPLIED LEADS AND MAINS POWER ADAPTOR


EXTERNAL APPLICATIONS
Can be concealed in various waterproof housings e.g floodlight housings,bird boxes etc,to record; Theft
Vandalism
Anti social behaviour etc.

INTERNAL APPLICATIONS
Can be easily concealed in homes and offices to combat;
Theft
Pilfering
Threatening behaviour
Or as a Nanny camera to protect the young, elderly or infirm from unwanted attention or abuse.

Can be fitted to the inside of a window to protect;
Vehicles in driveways,
Main access,
Storage yards,
Animal pens, etc.,
Or used in vehicles as an accident or trip recorder.


12V BATTERY OPERATION
A 12v 100 amp battery will give up to 30 days normal use, but will give over 12 months use if connected to the Alarmspy OUTDOOR alarm sensor.
A 12v 10w solar charger can also be added to save recharging the battery.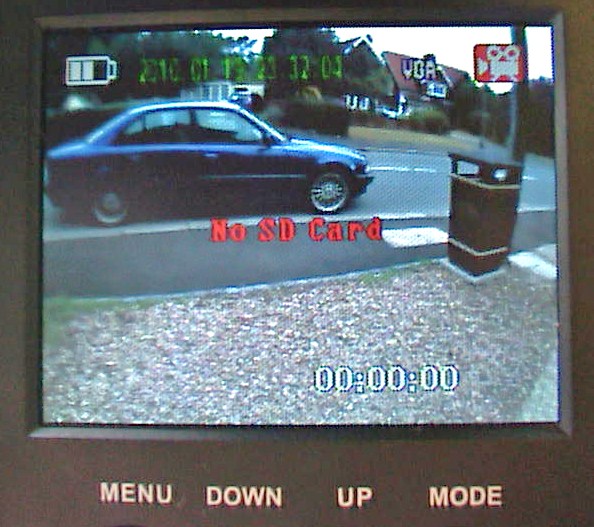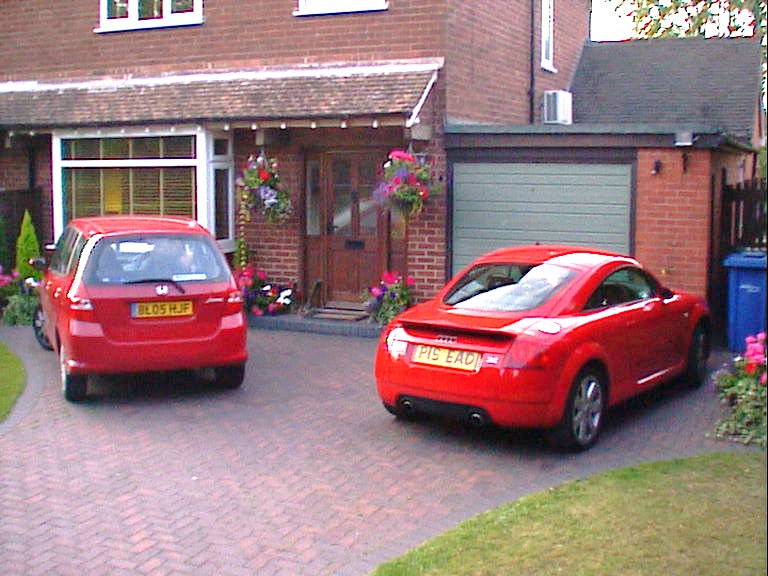 VIEW OF BUILT IN MONITOR VIEW FROM AN INFORMER INFORMER WITH MONITOR CLOSED UP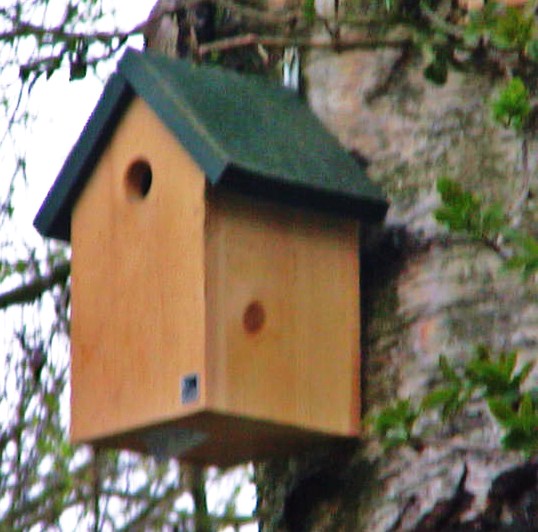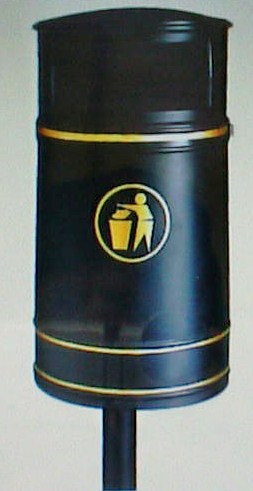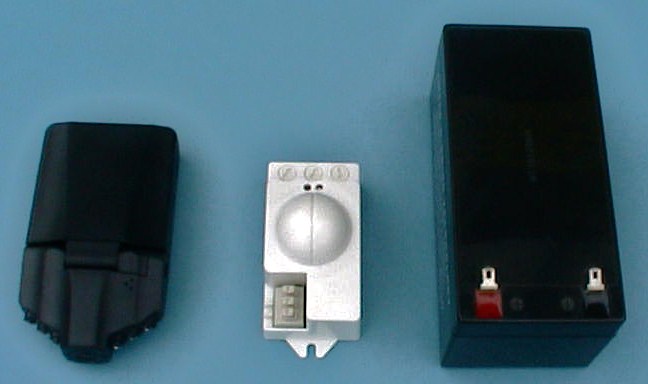 The informer can easily be concealed in various housings with a 12v 3Ahr rechargeable battery to give up to 24 hours use before recharging, using video motion detection or constant recording.If a microwave movement detector is added,the recorder will activate when movement is detected within 8 meters and the battery can give up to 5 days use.The battery can a be easily changed for a fully charged battery when the SD card is removed.If space permits a 12v 12Ahr can be used to give up to 4 days.
INFORMER AND 12V BATTERY CONCEALED IN A BIRD BOX AND LITTER BIN FOR COVERT USE.

COST: BIN CAM PRICE £354 BIRD BOX CAM PRICE £194
Comprises of an informer VTL with two 12v 3Ahr rechargeable batteries and charger concealed in a post or wall mounted vandal resistant litter bin which can be fixed to existing street furniture or fencing.The same can also be concealed in a bird box housing.Wide angle infra red illuminators can be added for night time operation. NOTE battery will require changing every 24 hours.
APPLICATIONS
Ideal to combat;
Dog fouling
Fly tipping
Anti social
Car crime
Parking violations etc.

OPERATION NOTES.

To activate the recorder when set to motion detection,high contrast movement needs to be seen in at least 25% of the picture area,eg a person or vehicle moving within 3 meters of the camera,also unstable lighting conditions,reflections,shadows and plants blowing in the wind can cause false activations, for best results set to constant record mode or add a pir or alarm sensor,see below.
At night the camera will operate under good street lighting, but performs best under motion activated security lights.
The camera is highly sensitive in the infra red spectrum. If 5 to 25 watt wide angle infra red illuminators are deployed wide area recording can be carried out in total darkness.

ALARM RECORDING
The informer can be connected to the bell out put of any alarm system to enable video confirmation of intruder activity or to locate the source of false alarms when the alarm activates.
PIR MOTION RECORDING
The informers mains power supply can be connected via a 13A socket to the 240v output of any PIR security lighting sensors to enable video recording of open spaces only when intruders or visitors are detected,eg drive ways, gardens,car parks,etc. See OUTDOOR ALARM.
TIME SWITCH RECORDING
A mains or 12v time switch can be connected to the informers power supply to enable 7 day time controlled video recording as and when required.

THE INFORMER PRO TL PRICE FROM £290
Comprises of similar to above but custom built with high power infra red or star light cctv 750 line camera with zoom lens and miniature motion sensing time lapse digital video recorder giving up to 240 hours of audio and video record time. Now used by police and council surveillance teams,see next page for further details.


ADD ON POWER BANK PRICE 12 AMP £36 50 AMP £58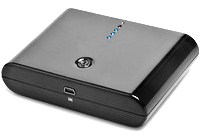 Comprises of a LiPo hi power rechargeable battery to power the INFORMER VTL for long periods where no mains is available and space is a premium.The power bank connects to the camera 5v dc input socket using the supplied USB cable and can be recharged from a mains adaptor or a laptop or PC.

12amp power bank will give up to 2 days of constant use before recharging, size 100x70x25mm.

50 amp power bank will give up to 7 days of constant use before recharging, size 170x73x25mm.


Ideal for covert portable recording applications.Can be also be used with informer AR to provide up to 6 months use before recharging.


OUTDOOR WEATHER PROOF HOUSING PRICE £34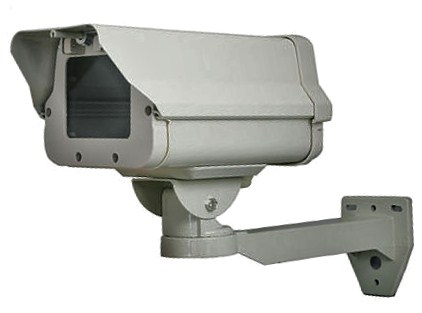 Comprises of a rugged metal housing which can incorporate the INFORMER camera and the above power bank for rapid deployment portable outdoor CCTV applications.
The housing can incorperate the INFORMER powered from the mains adaptor or a external 12v battery for fixed outdoor applications.
The housing can be painted to match the environment for covert applications and the mounting bracket can be detached for concealing in under growth or hedge rows.


Ideal to combat fly tipping, dog fouling and vandalism in isolated or remote locations.

BLACK LIGHT INFRA RED ILLUMINATOR PRICE £66 LOW POWER £96 HIGH POWER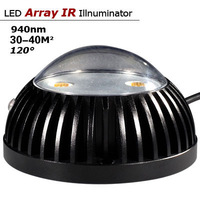 Comprises of a weather proof infra red illuminator to enable the Informer camera to operate in total darkness up to a distance of 5 to 20meters.
The illuminator operates in the 940nm infra red spectrum which is totally invisible to the human eye,with no red glow at night as with standard infra red.
The illuminator operates from 12v 0.5A low power model and 12v 2A high power model.
Easy to conceal and set up.


Ideal for all above applications where no light is available.





INSTALLATION

Install battery and charge for 4 hours using cigar plug power lead which plugs into side of camera and supplied mains adaptor.
Install good quality 32GB SD card to side slot marked SD.
Flip screen down.
MENU button appears at bottom left.
POWER button is top top left
RECORD / FUNCTION button is top right with white spot.

SET UP

Press power for 5 seconds and screen will light up.
Red numbers will appear at bottom right to show in record mode.Press record to stop recording and numbers will go white.
Press menu and SIZE will appear green.Press function,, and QVGA,VGA,HD will appear,use up/down to select ,then press function to store change.See chart above for record time with different SIZE AND FRAME RATE.(General purpose setting is VGA at 10FPS for a 24 hour record cycle)
Use down to select TIME STAMP in green then press function and use up/down to select date on or off then press function to store.
Use down to select MOTION DETECTION then press function to select on or off then press function to store.
Carry out same for INFRA RED,AUDIO CONTROL,EV & WHITE BALANCE.
Use down to select VIDEO TIME then press function then up,, to select 60 MIN then function to store,this will set record files to 1 hour each for easy play back.
Use down to select FRAME RATE then press function then up/down to select frame rate then function to store,see chart above for frame rate and record times.
Press menu twice for second menu and select as above.
Select LIGHT FREQ and set to 50Hz.
Select TV OUTPUT and set to PAL
Select DATE INPUT press function and select SET then press function,then use function button to select date,month,time etc and use up/down to adjust and then press function to store and move to next setting and function to store and exit.
AUTO OFF only operates if camera is NOT in record mode.
FORMAT can be applied to old SD cards before use.

PLAY BACK

The SD card can be played on any PC or laptop using windows media player or on the cameras own screen or a TV set by connecting the supplied video output lead to the AV input of the TV,yellow is video.
CAMERA PLAY BACK
Press MODE until SD appears in bottom right.
Press MENU and select THUMBNAIL use up/down to select the file to be played back then press function twice to play back.
Press DOWN for 1-8 times fast forward play back.
Press UP for 1-8 times fast reverse play back.
Press FUNCTION to pause play back,press UP to select previous record file or DOWN for next recorded file.

USB FUNCTION

Connect supplied USB lead or up to 20 meter extension lead between the camera and a PC or laptop with a windows media player installed.Follow the on screen icons to watch or copy any recorded files.
Remove USB lead from computer and switch power to camera off then on again to enable the camera to reboot and start recording after a down load.

AUDIO ENHANCEMENT

Using a PC or laptop to play back recorded files,audio play back can be enhanced by right click on mouse and select the audio graphic equaliser function. Adjust the sliders to suit to remove certain background noises eg wind rumble.Try boosting 500hz,1khz & 2 khz and reduce others as a start.

OPERATION

Camera can be used with or with out mounting bracket and will operate from any mains or 12v supply via cigar supply lead and adaptor.
The cigar lead can be connected to a cigar socket and connected to the output of a 12v alarm sensor or control panel for auto recording.
A remote TV monitor can be connected to the camera by connecting up to 50 meters of screened or coax cable to the supplied video out put lead which plugs in to the side flap of the camera.
As soon as power is supplied to the camera it goes into constant record mode(and power button flashes blue) unless video motion detection is selected.
DIGITAL ZOOM can be selected by using the up/down buttons.

IMPORTANT NOTICE:
There are many similar looking cameras from different manufactures on the market but the INFORMER VTL is the only camera with:
Very low light CCD image sensor.
Variable record frame rate.
Up to 5 days record time before overwrite.
One hour record files.
Variable digital zoom.
Hi gain audio surveillance recording.
Supplied with a mains and 12v power supply.


For trade enquiry's see contact.