PHONE TAPPING, BUGGING & HACKING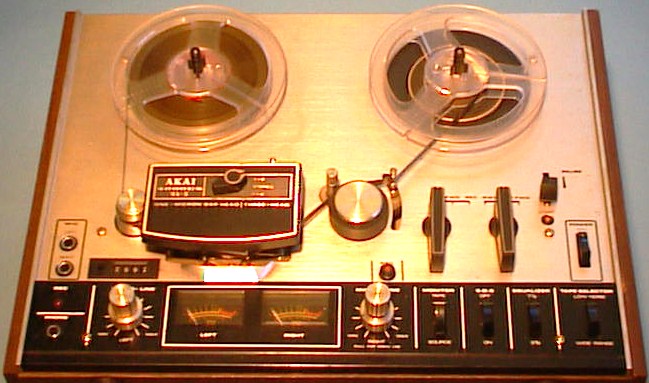 A BRIEF HISTORY
In the 1950s and '60s during the Cold War, telephone tapping and room bugging was mainly carried out by the governments of the East and West to ensure that no one side had a military advantage. The equipment used was very bulky and had to be hard wired using hidden cables and fixed microphones.
During the '70s and '80s commercial organisations started spying on each other to try and gain a financial advantage over their competitors.
Methods used included:
Planting small radio transmitters which connected to the telephone line and a room microphone, enabling the conversations to be transmitted up to a distance of 1/4 mile.
Monitoring staff two way radio communications and calls made on the VHF radio telephone networks.
Listening into the radio signals from cordless telephones used by office staff at work or at home.
Listening into and recording phone calls made by sales staff on the analogue mobile cell phone network that operated from

1986 to 1992 .
(Y
es in those days anyone could buy a scanning radio receiver as below for around £100 and eavesdrop on hundreds of mobile phone conversations up to a distance of 10 miles).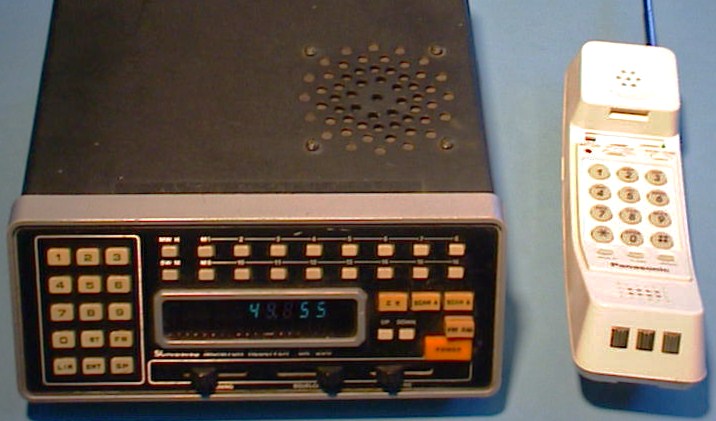 From the mid '90s mobile phones switched to digital transmission technology which could only be intercepted by expensive restricted access monitoring equipment. Smart phones then became popular with many extra facilities such as remote access answering service, GPS location service, email, and audio and video recording. Smart phone users were offered passwords for the above facilities, but many users never bothered!! This enabled anyone who knew the mobile phones number the ability to HACK INTO and listen into the answerphone messages, read email and obtain the phone's GPS location.
The problem is however worse for today's range of super smart phones, as spies and hackers can now hack into the operating software and turn the phone into a listening device and tracking device without
the owner's knowledge.
This gives a third party the ability to:
Listen in to any conversations near to the phone's microphone at any time.
Locate the phone via GPS or distance from nearest cellphone base station.
Upload the phone's entire address book, emails and text messages (social networks now do this without asking if they have the phone's number and the owner is a member).
Playback and delete messages from the phone's answering service.


And hackers are constantly developing !!!!!!!!!!!! latest hacking research and counter measures on request !!!!!!!!!!!!!!!!!.
ROOM HACKING

GSM mobile phone technology now enables a box the size of a packet of cigarettes fitted with a standard SIM card, to be concealed in a room and when dialled into, pictures and sounds from within the room can be monitored from anywhere in the world using a standard mobile phone or
laptop computer.These devices are readily available from security stores for less than £70.

Gsm room bug VHF room & phone bug GSM & GPS bug Wireless video camera bug.


TO COMBAT THIS THREAT ALARMSPY HAS DEVELOPED THE FOLLOWING
COUNTER SURVEILLANCE PRODUCTS.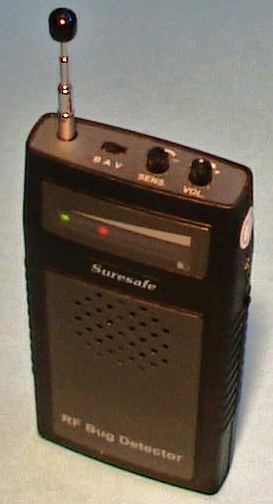 RADIO FREQUENCY INTERCEPTOR £298

Comprises of an easy to use hand held detector which alerts the user to the presence of any radio phone taps, bugging devices,spy cameras, tracking devices or if a mobile phone is actively being hacked into.

OPERATION
The radio frequency interceptor operates from internal rechargeable batteries or mains adaptor. The interceptor has a variable sensitivity alarm which will sound if any unauthorised transmissions from bugs, phone taps or trackers are detected up to a distance of 10 meters. A signal strength meter enables the exact position of the transmission to be located. If the Interceptor is placed in the centre of a room and any mobile phone in the room gets hacked into the Detector will go into alarm and the particular phone can be identified using the signal strength meter.
An audio demodulator facility enables the user to monitor any unauthorised radio transmissions radiating from within a building or vehicle operating in the 1mhz to 6ghz radio bands.
Full operational training package if required.


APPLICATIONS
Detection of clandestine listening devices, phone taps, tracking devices, and detection of mobile phone hacking in homes, vehicles, offices, high risk meeting rooms etc. Will also detect unauthorised use of mobile phones in prohibited area,s.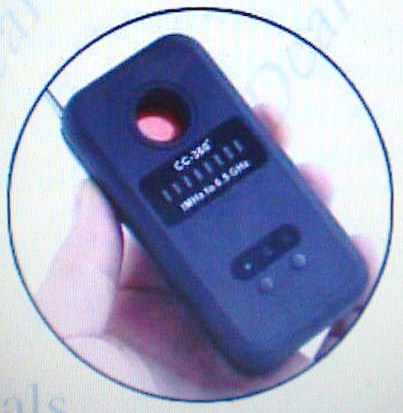 BASIC RADIO TRANSMITTER DETECTOR £96

Comprises of small pocket sized version of above but less sensitive and with NO audio demodulation.Will detect the presence of basic bugging devices, active phone hacking, and CCTV spy cameras. Battery operation and very easy
to use.



Ideal for every day use low and medium risk applications.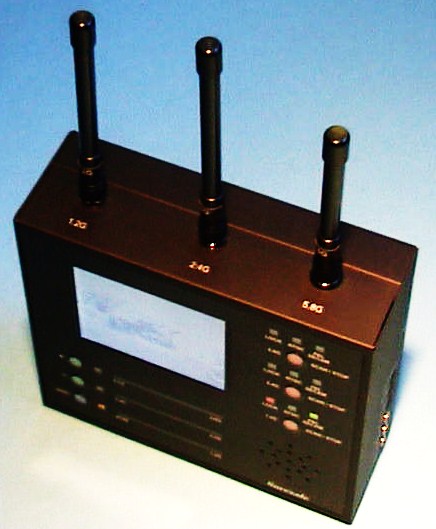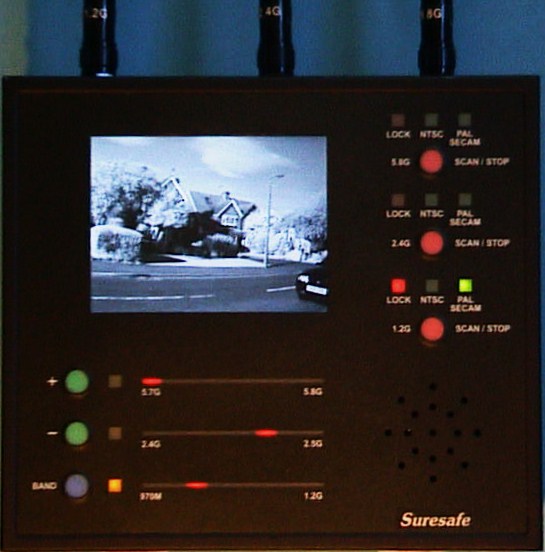 WIRELESS CAMERA DETECTOR £960

Comprises of a hand held detector with built in video monitor to detect the presence of unauthorised wireless CCTV or covert surveillance cameras.


OPERATION
The detector operates from internal rechargeable batteries or mains adaptor. The detector continuously sweeps the 1.2ghz, 2.4ghz and 5.8ghz radio bands for wireless camera transmissions. If a camera is detected the picture, together with any audio, will be displayed on the 3" colour monitor. AV outputs are supplied to enable the detected picture to be displayed on a large monitor for more detail and to enable video recording. The detector can receive video transmissions up to a distance of 1/4 mile depending on terrain and power of the wireless camera. Digital and scrambled transmissions can be detected but the picture will not be displayed.




APPLICATIONS
Detection of clandestine video surveillance cameras, wireless camera networks, general purpose wireless cameras. Ideal interference and test monitor for any wireless CCTV installation.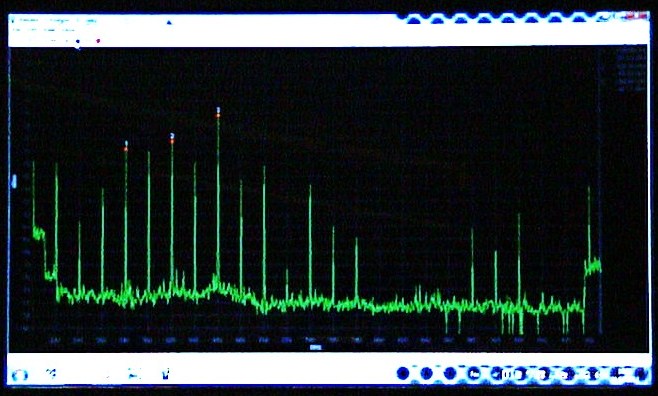 RF SPECTRUM ANALYSER £2960

Comprises of a 15" laptop computer with radio frequency spectrum analyser interface for total electronic counter measures applications.

OPERATION
The RF Spectrum Analyser operates from rechargeable battery or mains adaptor. The Analyser produces an easy to read visual display of the radio spectrum between 1mhz and 6ghz. The display indicates the presence of all radio transmissions in the immediate area, such as radio and TV broadcasting, two way radio and mobile phone communications. In certain town and city locations these transmissions can be very strong and cause bug detectors and radio interceptors to produce false alarms. The Spectrum Analyser will display these transmissions as a constant reference and any new transmissions from bugging devices or cameras that may be remotely controlled will indicate on the screen the moment they become activate.

APPLICATIONS
High risk detection and location of unauthorised surveillance devices.





Supplied with a selection of radio surveillance test transmitters and training package.

Also available for hire with electronic counter measures engineers to conduct a complete
sweep and search of any building or vehicles to detect and locate any unauthorised
telephone, audio or video surveillance devices. Cost from £500 per day or night.




RADIO JAMMERS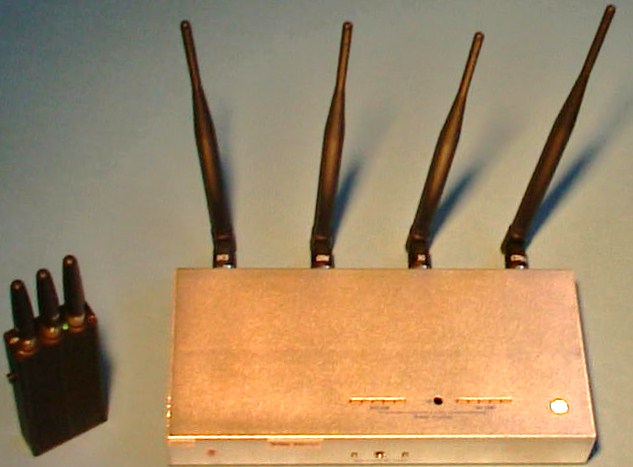 A new range of portable radio frequency jammers are now available and although not approved for use in the UK they can be easily obtained over the Internet for less than £100.
The popular models operate at 433, 434, 868, 900, mhz
and 1.8, 2.1, 2.4ghz.

Some of the problems caused by radio jammers:
Wireless burglar alarms, false alarm or 'do not detect' intruders.
Car alarms and door locks will not set or close.
Engines will not start in top of the range vehicles.
GSM security auto dialler's receive no service.
Wireless credit card terminals can not process transactions.
Mobile phones receive no service.
Wifi routers receive no service.
Wireless CCTV systems receive no picture.

Jammers can be easily hidden in nearby locations or vehicles.
The alarmspy easy to use
RADIO FREQUENCY INTERCEPTOR
is an ideal tool to detect and locate any active local jamming device.



LONG RANGE RADIO JAMMING DETECTION AND LOCATION SYSTEMS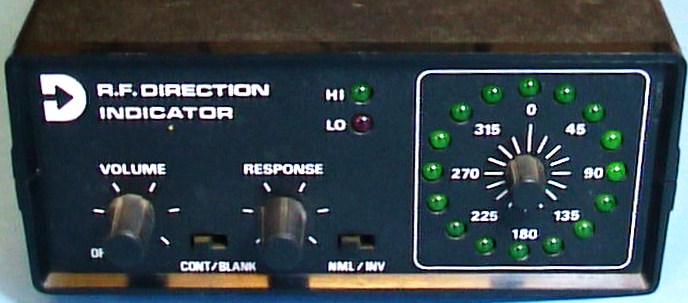 Comprises of high sensitivity hand portable and mobile wide band radio direction finding receivers with directional wide band aerials.

The systems can be programed to trace the exact location of any radio jamming transmitters and radio interference transmitting in the 1mhz to 3ghz radio bands.


The systems are custom built to individual requirements depending on the type of jamming experienced and are supplied with full training or for hire with a technical operator.
Further information on request.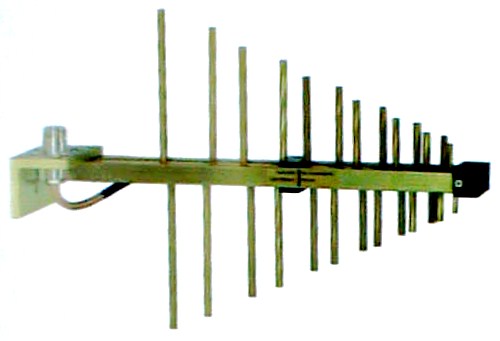 APPLICATIONS
Any location where wireless devices fail to operate,eg cars will not lock or start using the wireless key fob,Wi FI net works constantly fail. Mobile phone operation becomes intermittent,
Wireless burglar alarms start to false alarm
or will not set, etc etc.